LET'S GROW ENERGY AND ENABLE SRI LANKA
TO BE CLIMATE CHANGE RESILIENT NATION
Carbon credit is a term for a tradable certificate representing the right to emit one tonne of carbon dioxide or the equivalent amount of a different greenhouse gas. Entities can neutralize or offset their emissions by retiring carbon credits generated by projects reducing GHG emissions.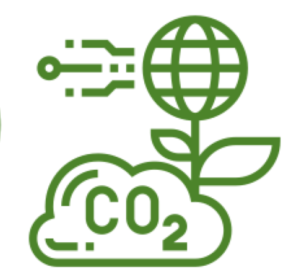 WHAT IS THE VERRA VERIFIED CARBON STANDARD (VCS PROGRAM) AND CLIMATE, COMMUNITY & BIODIVERSITY (CCB) STANDARDS?
VCS program verifies and ensures the credibility of GHG emission reductions generated by projects across the world. Once projects have been certified against the VCS Program's set of rules and requirements, tradable GHG credits called Verified Carbon Units (VCUs) will be issued. These VCUs can then be sold on the open market and retired by individuals and companies as a means to offset their own emissions.

The VCS Program is the world's most widely used voluntary GHG program. VCS projects have collectively reduced or removed more than 450 million tonnes of carbon and other GHG emissions from the atmosphere.

The Climate, Community & Biodiversity (CCB) Standards identify projects under the VCS program that simultaneously address climate change, support local communities and smallholders, and conserve biodiversity.
BIOMASS GROUP'S CARBON CREDIT PROJECT
Our project is under the VCS/CCB Standard that will be reducing GHG emissions by planting a billion Gliricidia trees in Sri Lanka.
Even when a Gliricidia tree is coppiced, the root and bole structure remain, sequestering carbon. We are registering for the Voluntary Carbon Market through the VCS / CCB standard in partnership with South Pole Group. Work commenced in 2017, we anticipate issuance in 2021.
South Pole is a Swiss carbon finance consultancy founded in 2006 in Zurich with a market-leading portfolio of Carbon projects, supporting organisations achieve their sustainability goals and take action on climate mitigation.
In addition, Biomass Group has gained Women Organizing for Change in Agriculture and Natural Resource Management (WOCAN) W+ Standard. The W+ Standard is a unique certification label developed by WOCAN that endorses projects under VCS/CCB platforms that create increased social and economic benefits for women participating in economic development, environment projects, forest and agriculture activities, and employment opportunities.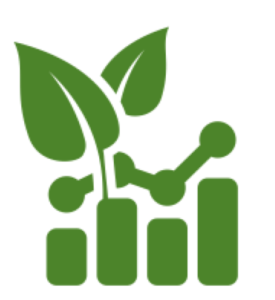 We are the first company in Sri Lanka to register an agro-foresty project
on the voluntary carbon market.
We will be the 1st company in the world to achieve Wocan W+ Certification
on the VCS/CCBS platform. 
BENEFITS OF PARTNERING WITH US
Biomass Group will generate revenue from the sale of our VCU's on the Carbon market. All costs associated with registration on the platforms is borne by Biomass Group. Our outgrower supply partners – be they smallholder farmers, private estates etc. will be partner beneficiaries from the sale of VCU's.
Biomass Group is looking to partner with EVERY plantation owner, private estate, religious establishment, school, in fact anyone that owns land and is willing to plant Gliricidia can partner with us. The partnership agreement for the Carbon Credit project will be for 20 years in agreement with Southpole guidelines creating revenue over that period.
The proceeds of the sale of these VCU's will be channelled to a Climate Change Mitigation and Adaptation Fund to support our farmer base and the rural communities where we work and a direct revenue for Plantation holders partnered with us.