Want to fight climate change? Join with Biomass Group to plant trees.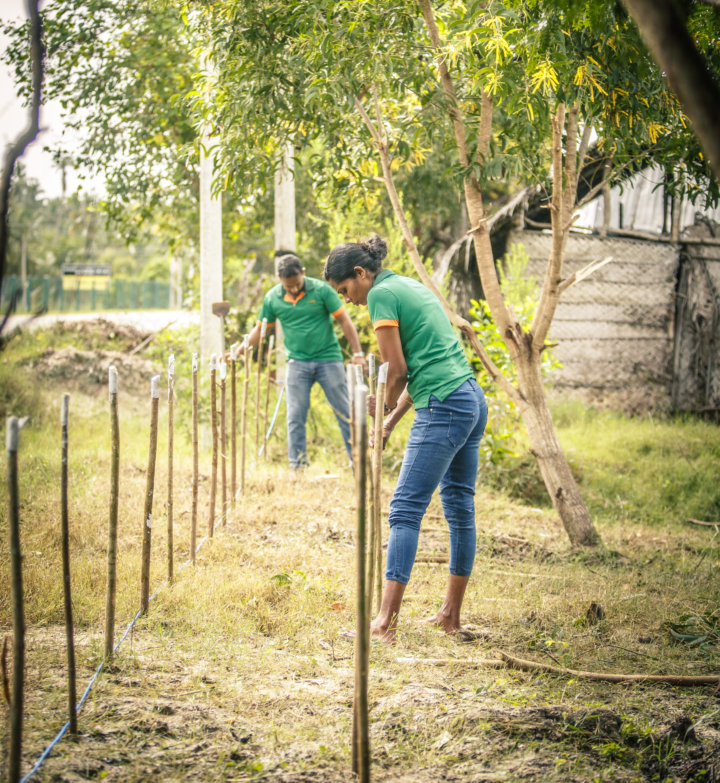 In 2006, Founder of Biomass Group's former publishing house published 'Global Warning – The Last Chance for Change', Paul Brown's fact-based critically acclaimed book on climate change. Researching this book gave Lucky Dissanayake phenomenal insight into the climate change consequences for our planet, and led her to think "Why not start a renewable energy business, based on sustainable tree planting in the country of my birth – Sri Lanka?"
The biggest problem with biomass as a renewable energy source is its sourcing – biomass is often harvested from natural forests or mono-cultivations resulting in deforestation and forest degradation, ultimately contributing to climate change.
We are promoting an alternative approach that will play a significant role in the biomass business globally. We would like to promote the message that all wood energies are not bad!
Since start of the business in 2013, Biomass Group directly registered 50,000+ smallholder farmers (mainly) and plantation owners, who have collectively planted approximately 100 million Gliricidia trees. Our target is to register 500,000 farmers and plant 1 billion trees by 2022, creating a carbon sink – from the carbon fixation in the trunk and roots of the Gliricidia trees – for which the company intends to approach the voluntary carbon market. Currently, we work on achieving Verified Carbon Standard / Climate, Community and Biodiversity Standard (VCS/CCBS), the world's leading voluntary program for the certification of GHG emission reduction projects. By 2020, Biomass Group will be selling Verified Carbon Units (VCUs) on the voluntary carbon market, revenues of which will be directed back to the rural communities to further company's climate mitigation and adaptation contributions.
Join with Biomass Group to fight climate change while enhancing social and economic conditions of rural farmers in Sri Lanka.